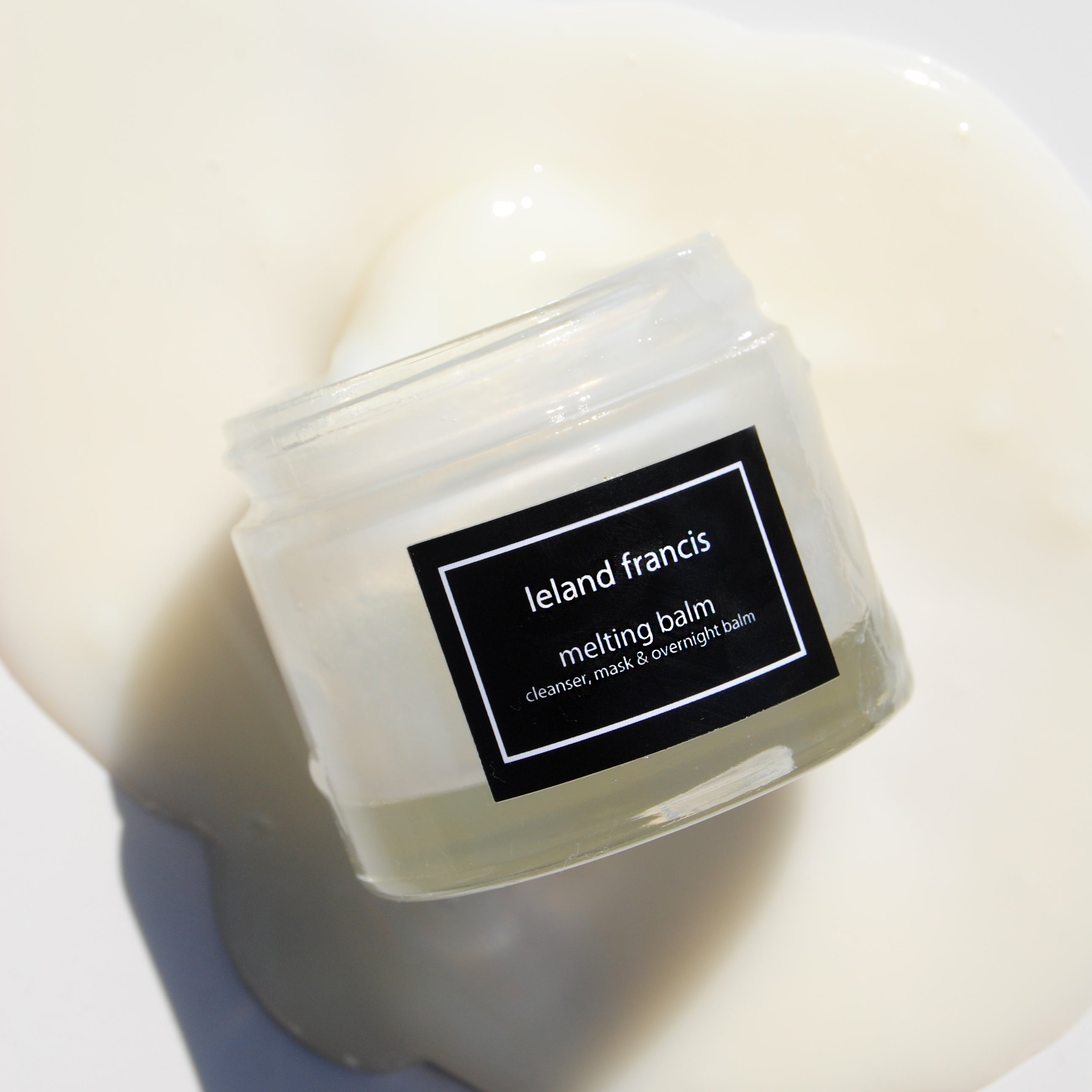 Why I Created Melting Balm?
On set or when I'm in stores, I often get asked, "Why did you create a third cleanser?"
 
The answer was simple. 
 
As a makeup artist, I needed something easy to use and traveled well without spilling inside my makeup kit.  I needed something gentle but effective in the removal of makeup without the mess of a cleansing oil.  The formula had to be clean and I was focused on making sure it was multipurpose.

The formula took over two years to perfect and I almost believed the lab when they told me what I wanted could be achieved.  I'm thankful I didn't.  The result is a rich cream meets jelly that emulsifies to an oil gel.  It deep cleans without leaving your skin dry. 

Gently massage on dry skin as a first cleanse and rinse with lukewarm water and wash cloth.  The result is a clean skin that still feels supple and not stripped.   I also use the melting balm as an overnight balm and press face oil on top so I wake with hydrated glowing skin. 
 
My partners favorite way to use Melting Balm is when taking a bath, he first cleanses with Black Rose Cleansing Gel, and then uses the Melting Balm as a mask while he soaks and relaxes.  All the while complaining that I don't yet offer a bath soak yet.   Hmmmm ……. 
 
Others prefer to use this as step one in their double cleansing routine. 

What is your favorite way to use melting balm?
 
I'd love to hear how you used the melting balm. 

xoxo, 
Dillon
Luxe Face Oil.  The Oil that started it all. It was November 2014 and I had just quit my job as a National Makeup artist at a Bobbi Brown in NYC to go freelance.  As a makeup artist and lover of fa...
Read more
Twenty-Nine Botanical Serum Accolade
"There are 29 hydrating, brightening, nourishing, anti-inflammatory plant oils in this serum—hence the name—and it shows, I apply it a few nights a week and wake up with clear, dewy skin, every sin...
Read more