Article: Brow Down Studio René de la Garza's Face Sculpting Tips, Tricks, and Product Recommendations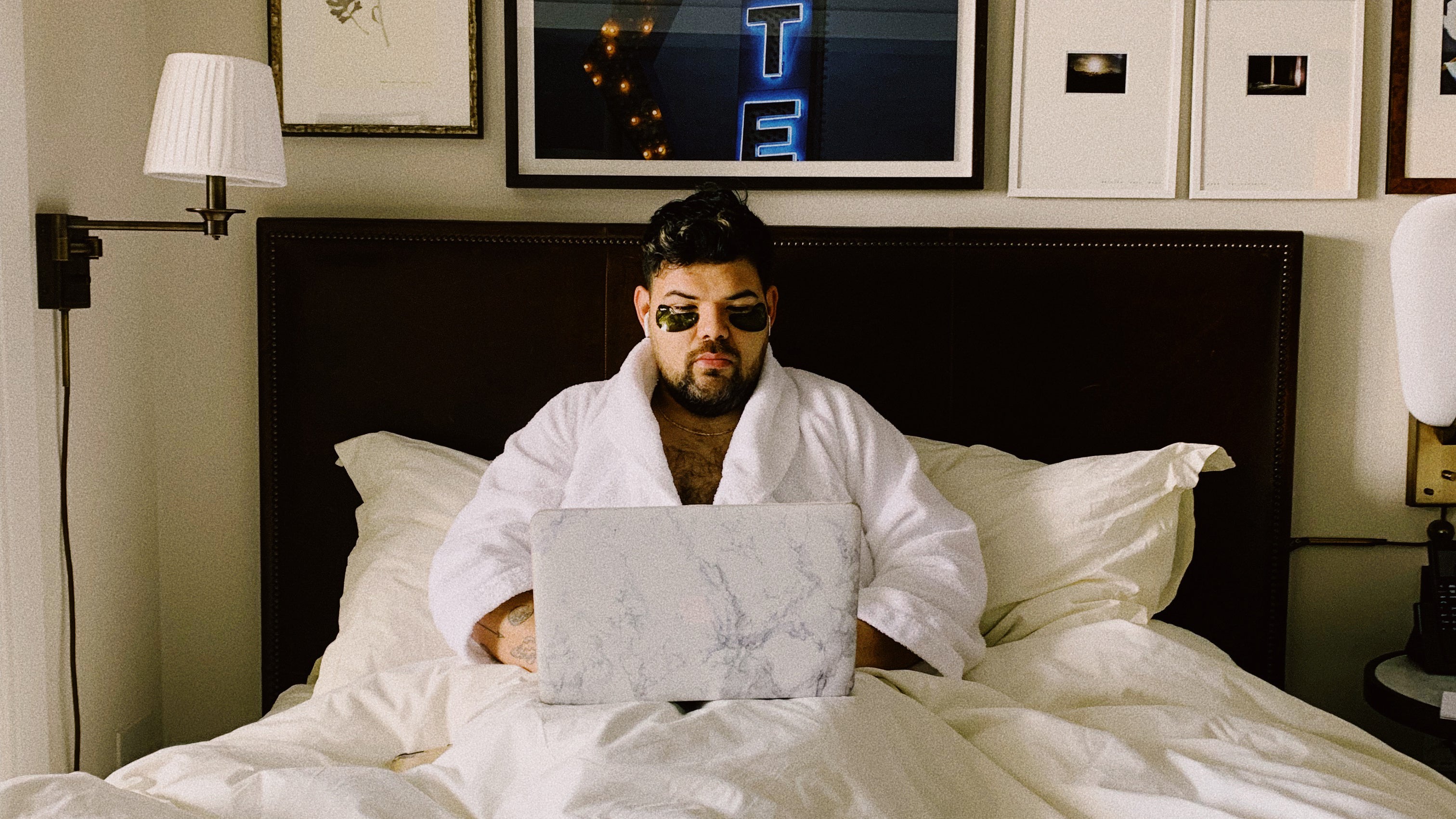 Brow Down Studio René de la Garza's Face Sculpting Tips, Tricks, and Product Recommendations
"I love finding customized solutions for my clients," says Brow Down Studio's René de la Garza, who started Brow Down Studio 7 years ago in an attempt to redefine luxury skincare. Brow Down Studio, a Los Angeles based brow shaping and lamination studio, specializes in, "making people feel more confident in being the best that they can be," through providing a variety of hyper-personalized skincare and beauty experiences. Walk through René's tips, tricks, and product recommendations for one of their favorite beauty rituals.
On René de la Garza
René de la Garza started Brow Down Studio in 2016 after working for many years as an employee of big luxury skin and color brands. René wanted to redefine what luxury meant in the beauty space and felt as if the focus should be redirected towards true craftsmanship and attention to detail. René really takes the time to make each client feel in tune with themselves and their inner beauty. René started Brow Down Studio with the intention to "create a unique beauty studio that felt like an artistry studio" and has grown a loyal customer base, expressing that together they have, "experienced so much change and growth!"
On Face Sculpting
"Facial sculpting is a series of medium to deep massages that soothe the facial muscles, increase lymphatic blood flow, and oxygenate the skin. Facial sculpting can be done by hand or using sculpting tools. Whether you're a beginner or have been face sculpting for years, this practice is a form of self-love, which I believe is the true heart of luxury skincare. Plus, it can lead to plumper, clearer, and more lifted skin, giving you the ultimate snatched look."
On the Products used in Tandem with Face Sculpting
"Face sculpting can be built into your daily skincare routine. When looking for which products to use in tandem, you should look for products that feel most right for you. Whether you're wanting to address specific needs or focus on clean and quality ingredients, every product should spark excitement and deliver results. Dillon Pena, Leland Francis' founder, and I worked together to create a skincare starter pack that sets you up for success.
The

Melting Balm is great to use as an initial cleanser to remove oil, residue, and makeup. Follow with another cleanser, like the Black Rose Cleansing Gel, to address your skin concerns with nourishing ingredients. Next, focus on hydration with high quality products, like the Twenty-Nine Botanical Serum, Lip & Eye Balm, and The Luxe Lotion. If face sculpting is a part of your routine, we recommend using a face oil, like the Luxe Face Oil, in tandem."
On Leland Francis' Luxe Face Oil
"I love Leland Francis' Luxe Face Oil when used alone or to assist with face sculpting. It has an amazing texture that moisturizes the skin without being too heavy. It's an all-natural formula with skin loving ingredients."