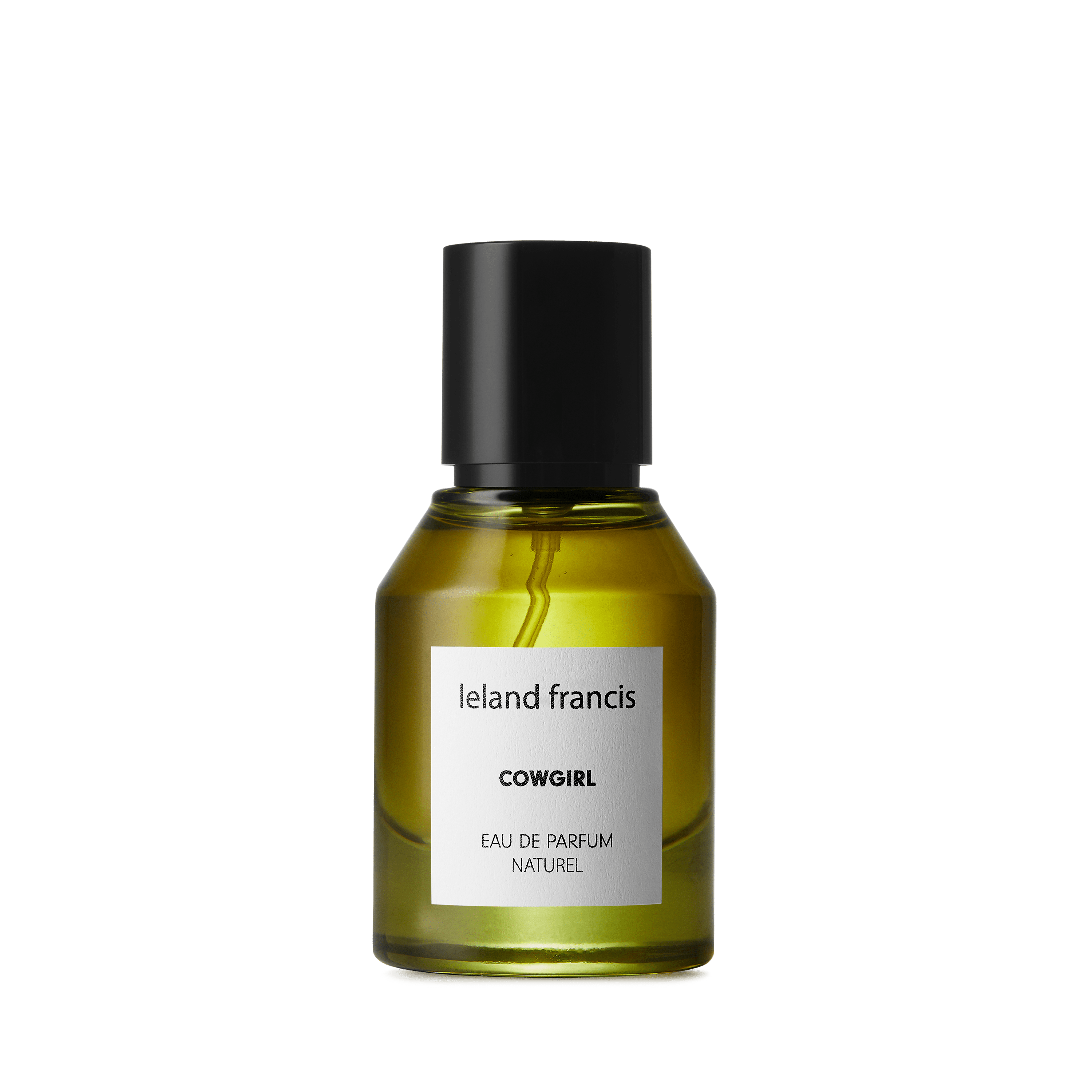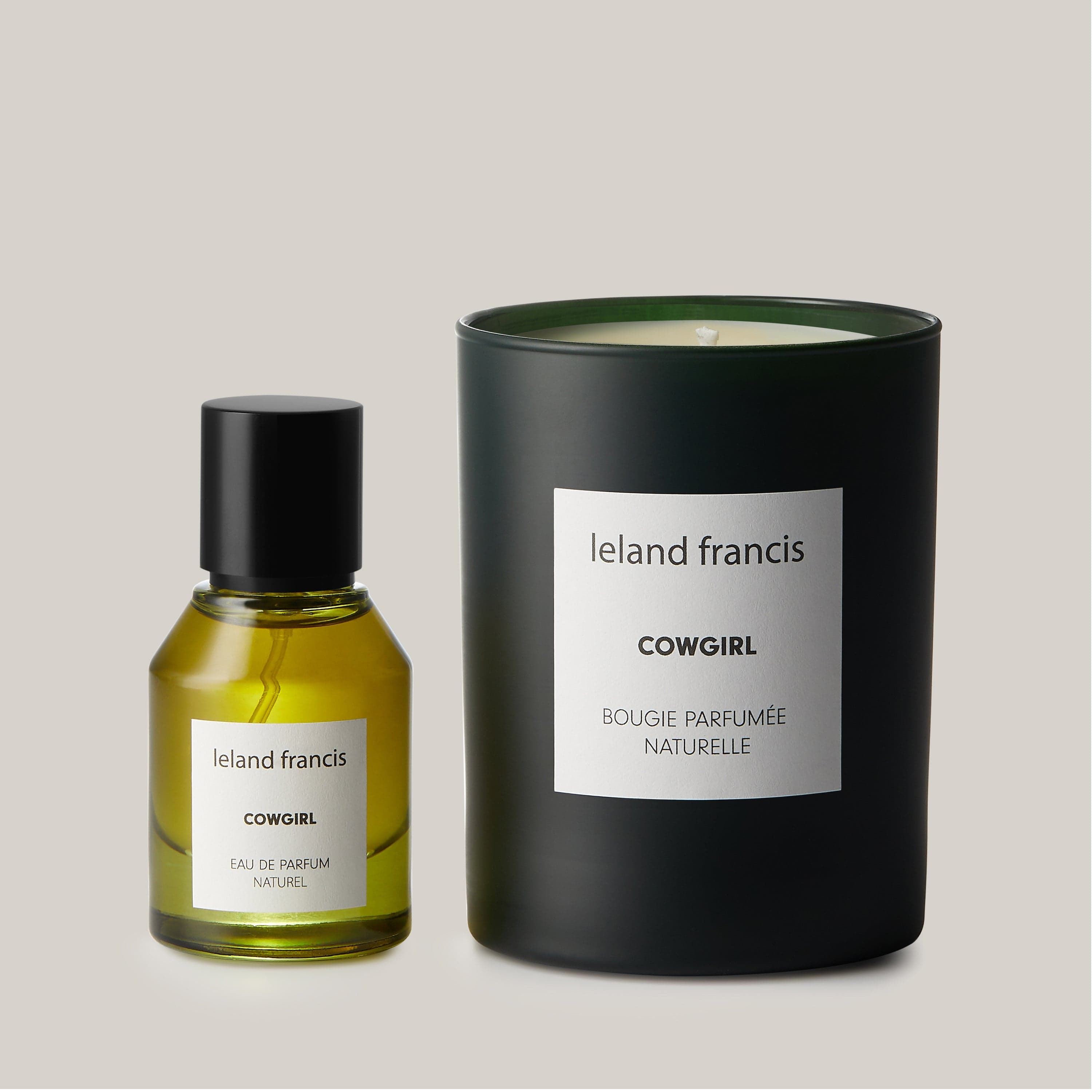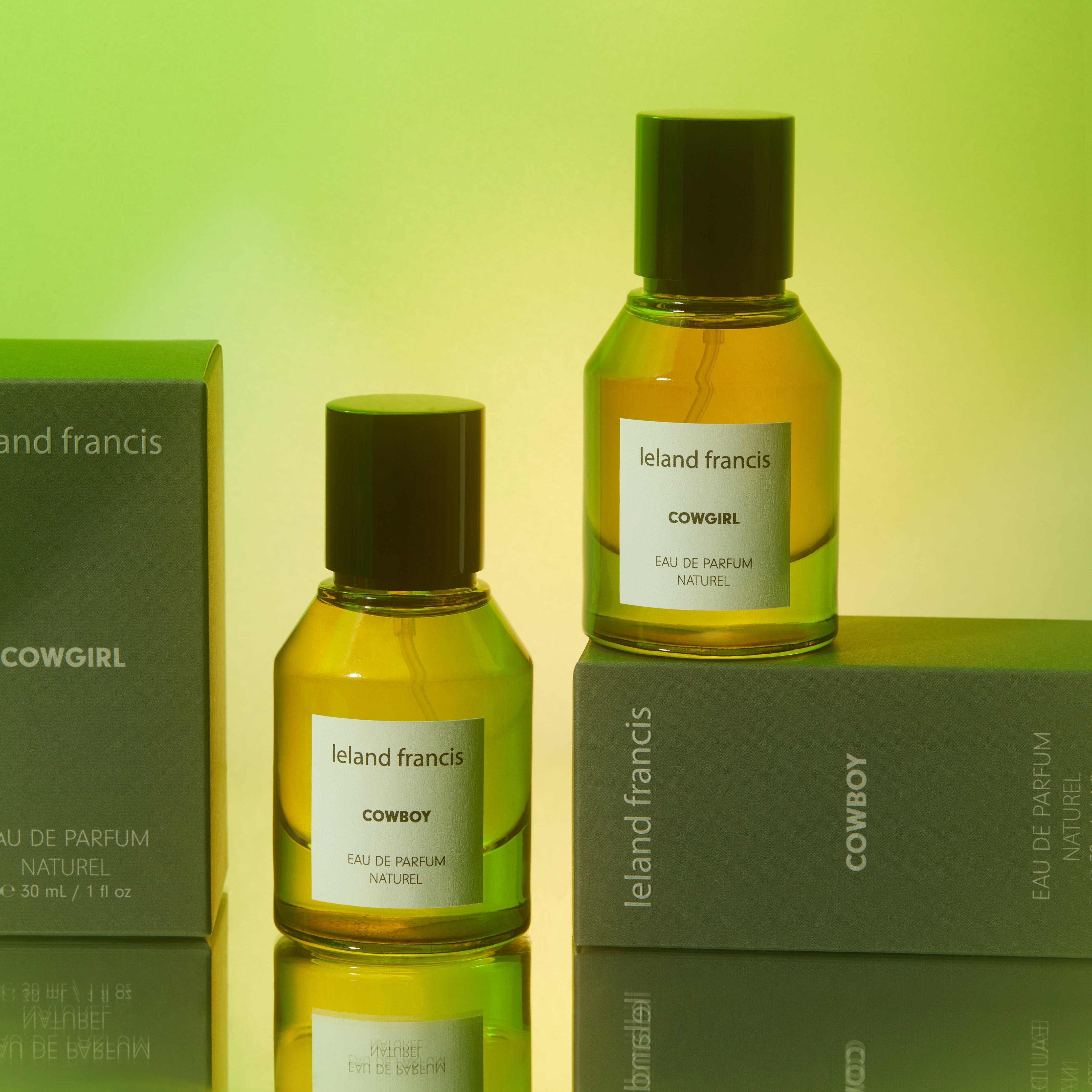 Sale price

$ 115.00
Regular price
(/)
Wild West Inspiration
Cowgirl is a fragrance that evokes the spirit of the open prairies and the romance of the Wild West. It captures the essence of lace, neckerchiefs, boots, spurs, and the serene beauty of vast fields of white flowers, illuminated by the soft glow of campfires under the starlit sky.
A Symphony of Scents
The fragrance opens with bright bergamot and alluring tuberose, leading into a heart rich with the lush scents of orange blossoms, garden geraniums, and jasmine. The journey concludes with a warm, sultry base of patchouli, sandalwood, and Peru balsam, evoking the enchantment of a night under the stars.
Scent Profile
Floral, Warm, Sultry
Top: Bergamot, Tuberose
Middle: Orange Blossom, Garden Geranium, Jasmine
Base: Patchouli, Sandalwood, Peru Balsam
℮ 30 mL / 1 fl. oz.
FULL INGREDIENT LIST

Experience the Matching Candle. 
Commitment to Clean and Sustainable Beauty
At Leland Francis, we blend our passion for beauty with a commitment to ethical and sustainable practices. Our fragrances, including Cowgirl, are crafted from safe, clean, plant-based ingredients, ensuring they are vegan and cruelty-free. This approach ensures that each spray fills your space with pure, wholesome scents, echoing our dedication to both your well-being and that of the environment.
Sustainable Luxury
Each bottle of Cowgirl is a reflection of our dedication to purity and sustainability. We carefully source our scents from natural oils and raw materials, blending them with organic sugar cane alcohol. Our candles, including the one complementing Cowgirl, are made with 100% soy wax, ensuring a cleaner and longer-lasting burn.
How to Wear

To fully experience the sheer and light essence of Cowgirl, we recommend applying it to moisturized skin, focusing on pulse points. Layer it with other fragrances to create your own signature scent, capturing the essence of your unique spirit.
Beyond Clean Ingredients

Cowgirl is formulated without phthalates, parabens, formaldehyde, or synthetic dyes. We are proud of our clean, vegan, cruelty-free approach, ensuring a fragrance experience that is as conscientious as it is luxurious.
Full Ingredient List

Organic Sugarcane Alcohol, Rose Absolute, Amyris Oil Haiti, Cedarwood Oil Virginia, Cloveleaf Oil, Coriander Oil Russian, Galbanum Oil, Geranium Oil Bourbon, Lemon Oil, Orange Oil, Palmarosa Oil, Patchouly Oil, Balsam Peru Oil, Petitgrain Oil, Clary Sage Oil, Tangerine Oil, Vetiver Oil Haiti, Ylang Ylang 1 Oil, Bergamot Oil, Methyl Anthranilate Natural, Ylang Ylang 3 Oil, Alpha Terpineol Natural, Sandalwood Oil, Natural Amyl Cinnamic Aldehyde, Cinnamon Leaf Oil, Jasmine Absolute, Wintergreen Oil, Aqua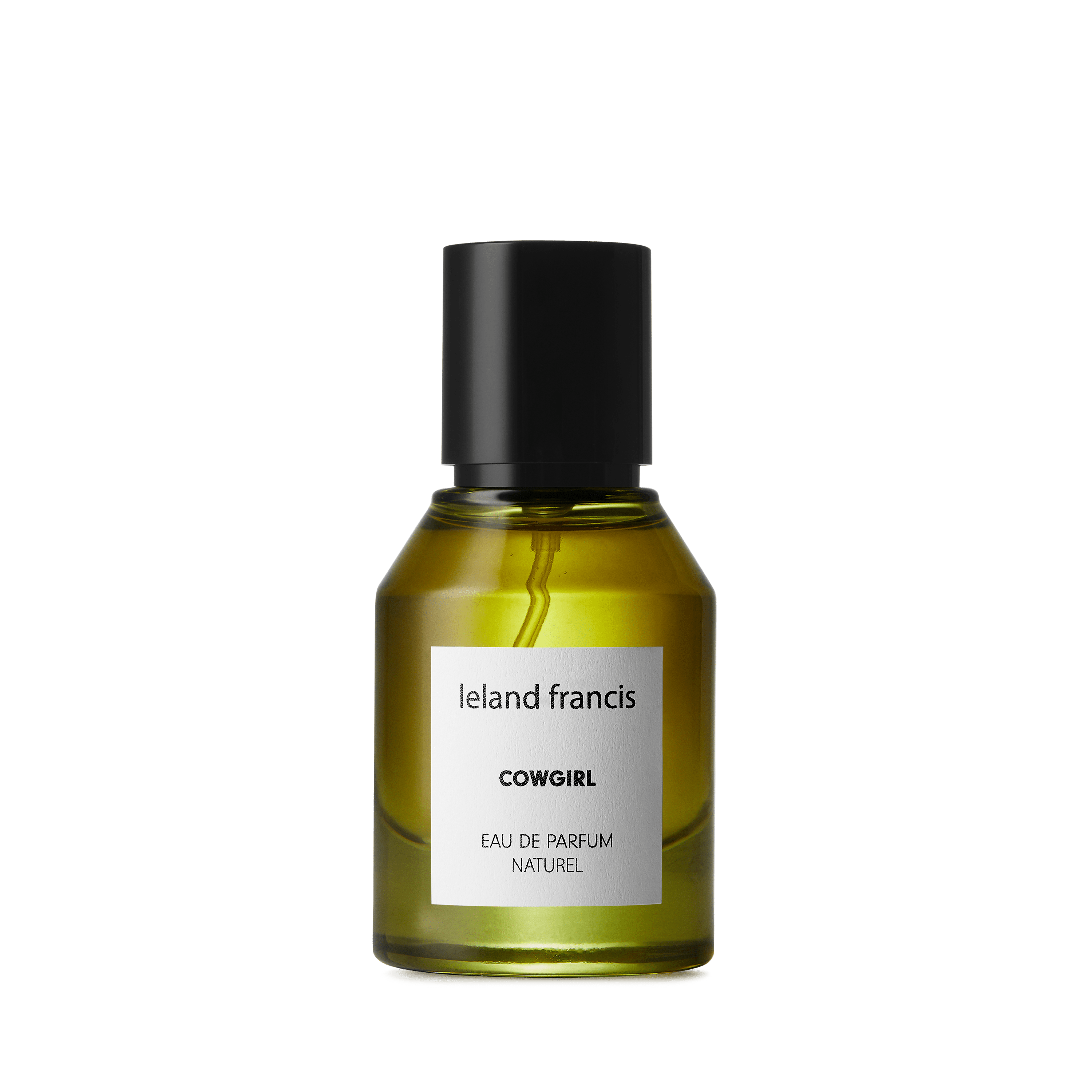 Cowgirl - Eau De Parfum
Sale price

$ 115.00
Regular price
Choose options