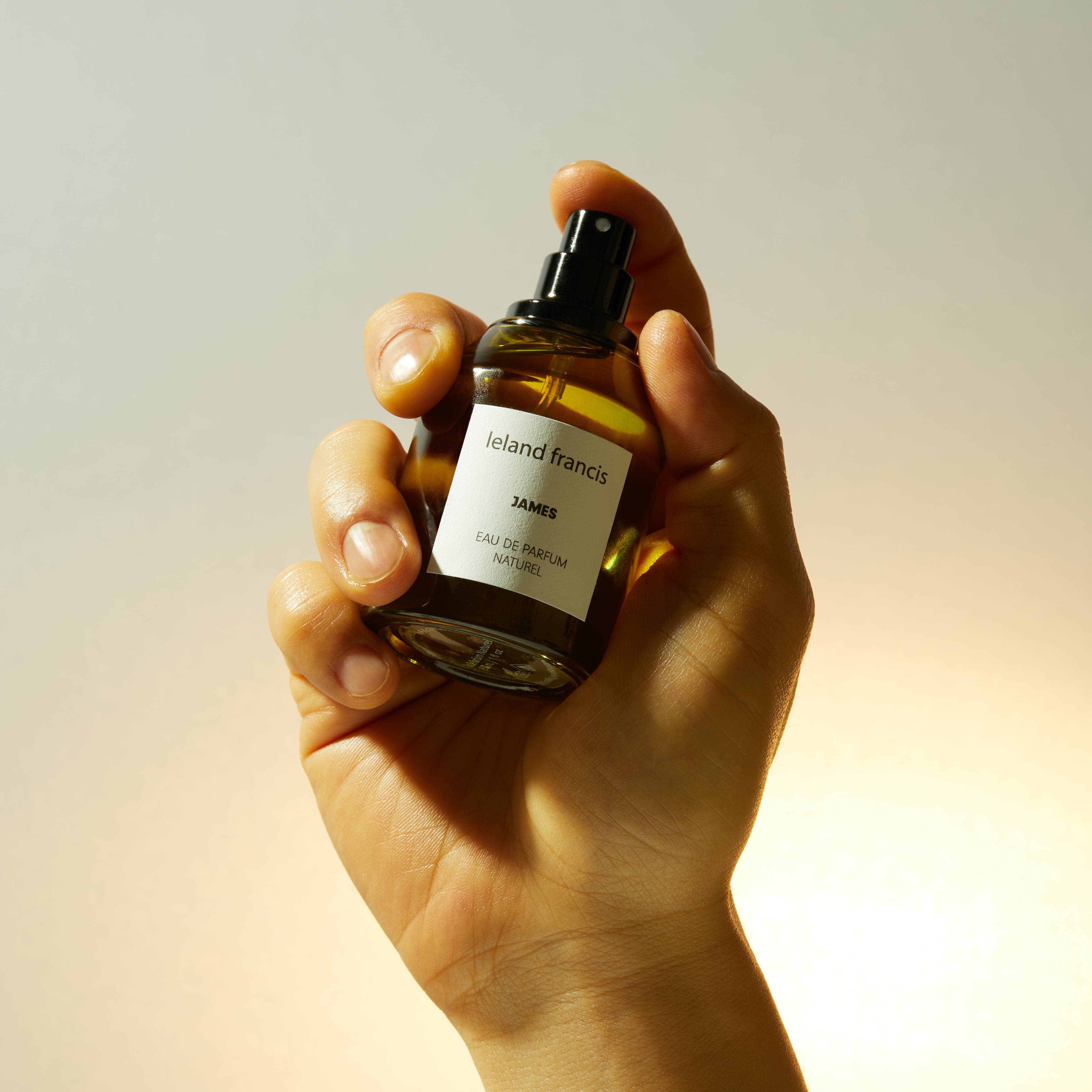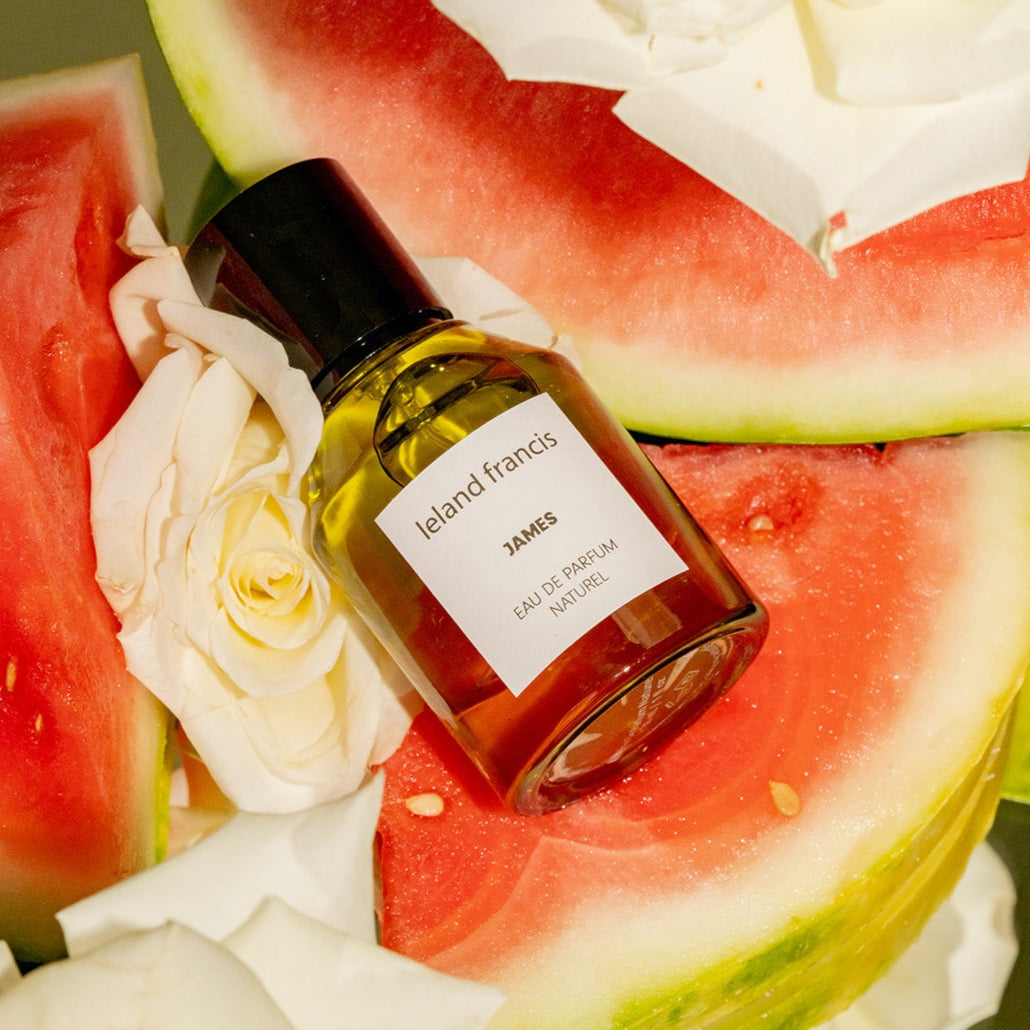 Sale price

$ 115.00
Regular price
(/)
Inspired by Grandeur
James is a fragrance that captures the essence of leisurely strolls through the majestic Versailles gardens, embodying the essence of French summers. It's an olfactory journey that evokes the freshness of peaches and melon enjoyed by the serene riverbank.
Fragrance Notes
This scent is a delightful mélange of luscious melon and ripe peach, creating a burst of fruity sweetness. It is complemented by the delicate beauty of sheer rose petals and enhanced by the alluring charm of creamy heliotrope and violet.
Scent Profile
Bright, Creamy, Floral
Top: Melon
Middle: Rose, Peach
Base: Heliotrope, Violet
℮ 30 mL / 1 fl. oz.
BEST FRAGRANCE
Cosmopolitan Magazine
Clean Beauty Awards 2023
FULL INGREDIENT LIST

Experience the matching Candle. 
Safe, Clean, and Trustworthy
At Leland Francis, we prioritize the well-being of both our customers and the environment. Our fragrance oils are crafted with safe, clean, plant-based ingredients, ensuring each bottle is vegan and cruelty-free. With every spray, we promise a room filled with pure, wholesome scents.
Commitment to Purity and Sustainability
Our small-batch fragrances and candles demonstrate our dedication to both purity and sustainability. We carefully source captivating scents from natural oils and raw materials for an authentic and eco-friendly experience. Our Eau de Parfum is blended with organic sugar cane alcohol, and our candles are made with 100% soy wax for a cleaner, longer-lasting burn.
How to Wear

For the best experience, we recommend applying James over moisturized skin, focusing on pulse points. You can also create your own scent by layering with other fragrances.
Beyond Clean Ingredients.

Our commitment to clean ingredients means our products are free from added phthalates, parabens, formaldehyde, and synthetic dyes, ensuring a mindful and luxurious scent experience.
Full Ingredient List

Organic Sugarcane Alcohol, 2-Phenylethanol Natural, Geraniol Natural (Palmarosa), Beta-Citronellol Natural, Pelagronium Graveolens Oil (geranium), Piperonal Natural, Benzyl Acetate Natural, Undecan-4-Olide Natural, Ionone Beta Natural, Phenylacetic Acid Natural, Alpha-Methylbenzyl Acetate Natural, Alph-Ionone Natural, Phenylacetic Acid Natural, Beta-Caryophyllene, Juniperus Virginiana Wood Oil (Cedarwood), Hexyl Acetate Natural, Cis-3-Hexen-1-Yl Acetate, D-Limonene, 2 6-Dimethyl-5-Heptenal Natural, Alpha-Terpineol Natural, Citral Natural, Allyl Caproate Natural, Cis-3-Hexenol Natural, Aqua
James - Eau De Parfum
Sale price

$ 115.00
Regular price
Choose options