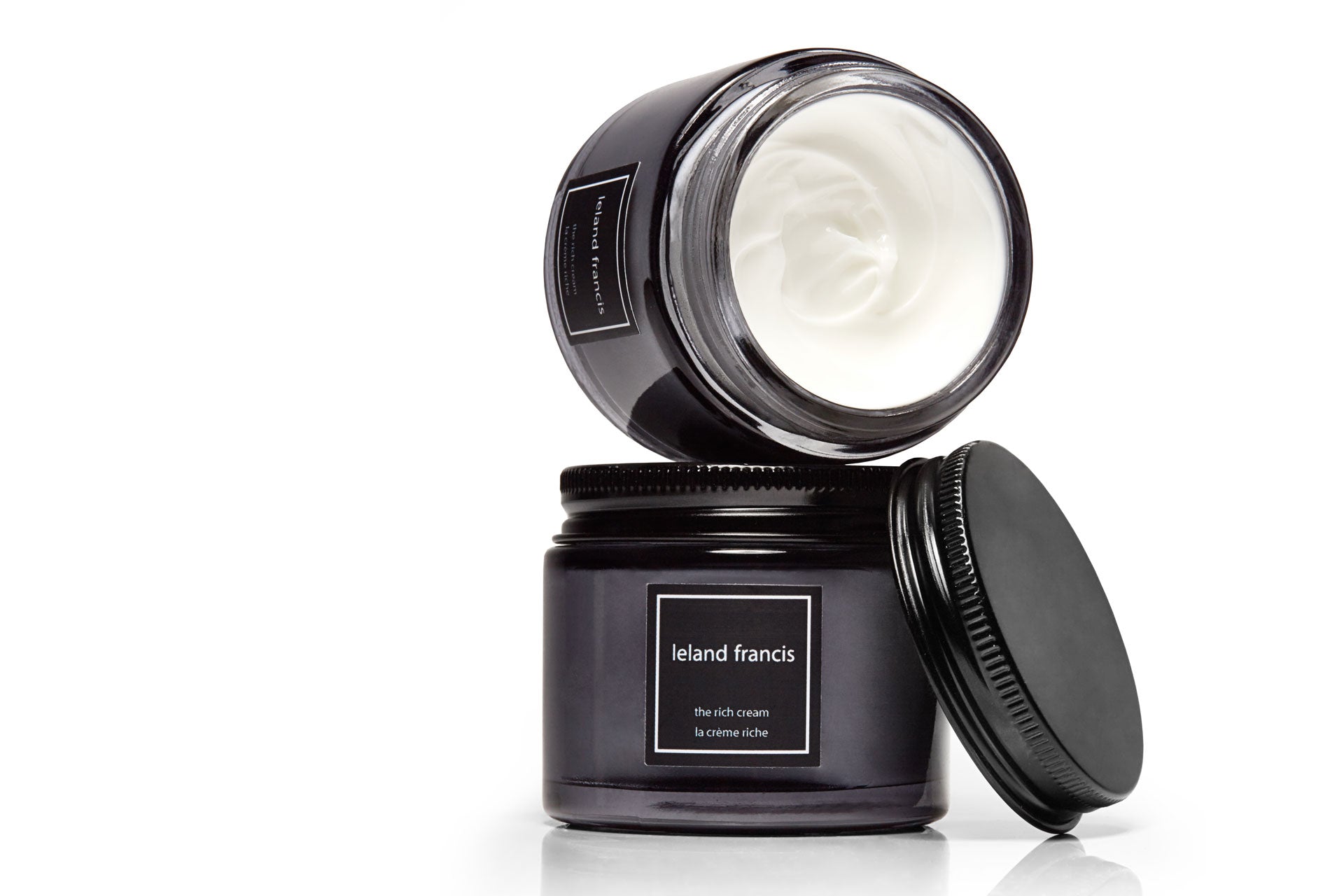 Meet: The Rich Cream.
A 3-in-1 natural facial treatment that enriches and plumps skin to give you that lit-from-within glow, without the shine.
Our skin has many different needs. Whether it's creams, oils, weekly exfoliation or a facial, your skin wants and needs different treatments depending on the day, the season, and your plans. We get it, life can be unpredictable. Both professionals in the beauty industry and people in any industry alike can have trouble finding and choosing that top shelf exfoliator, the silkiest oil, or the richest cream. It's so easy to get lost in the world of moisturizers especially, and we think we deserve better.
That's why I created The Rich Cream. Powerhouse ingredients and real unfiltered results all in one jar. I focus on the very best natural ingredients to make products that are always clean, non-toxic, unisex, and good for whenever and wherever, so the decision can be easy. The Rich Cream's nourishing, silky smooth and vitamin-rich formula is the natural opulent 3-in-1 facial treatment you have been waiting for. Nourish, firm, and hydrate under your makeup, or while you sleep. Formulated particularly for those who want to improve skin texture, or who experience dryer, more mature skin, The Rich Cream is like drinking a glass of oxidized, distilled water after waking up from a nap on a silk bed of marshmallows. A priming moisturizer, a night cream or a luxury plumping ritual; The Rich Cream serves glow.
Xoxo,
Dillon