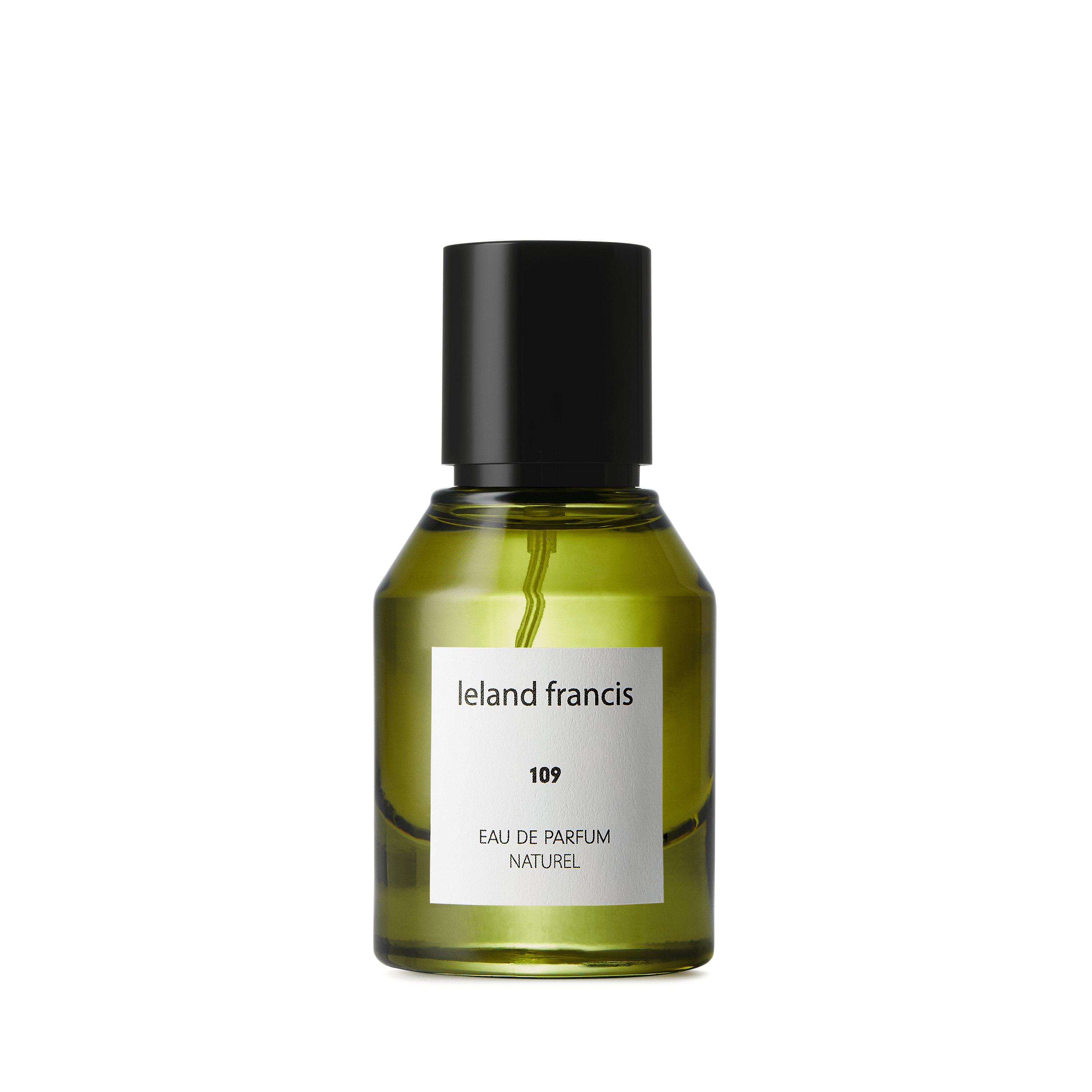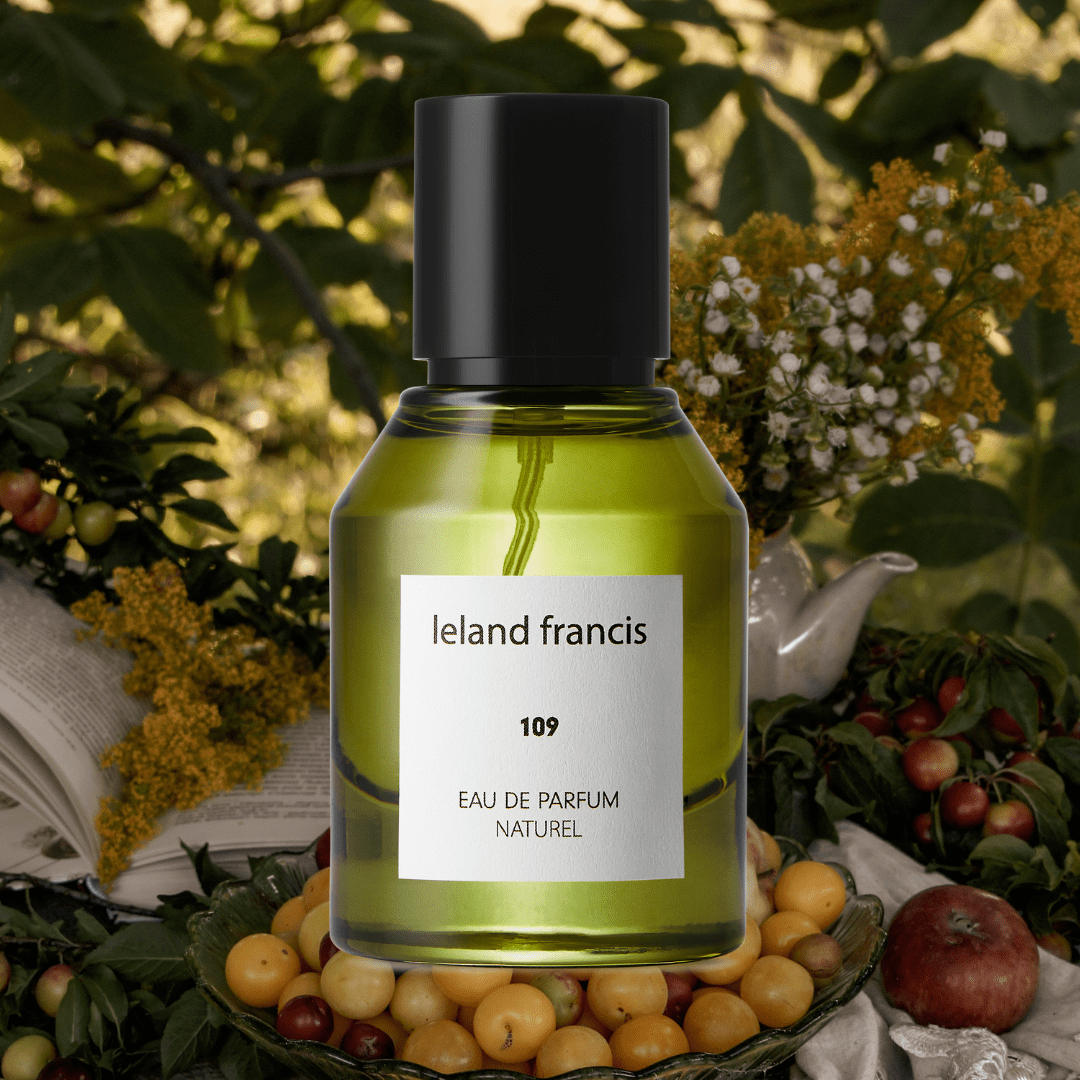 INSPIRED
Journey through a nostalgic garden, hand-picking fresh tomatoes, pruning roses, and savoring the aroma of freshly baked cookies wafting from the oven. 109 pays tribute to our founder's grandmother's rural route post box, No. 109, in Western Oklahoma.

NOTES
Enticing notes of tomato leaf and rose gracefully unfold into the comforting embrace of vanilla and cedar.

SCENT PROFILE
Floral, Powder, Green

Top: Petitgrain, Cypress 
Middle: Palmarosa, Rose 
Base: Vanilla, Cedarwood
℮ 30 mL / 1 fl. oz. 

FULL INGREDIENT LIST

Discover the complimentary 109 Candle. 
Safe, Clean, and Trustworthy
At Leland Francis, we prioritize your well-being and the well-being of the environment. Our fragrance oils are skillfully crafted using safe, clean, plant-based ingredients. We are proud to be vegan and cruelty-free, embodying ethical consciousness in every spray, ensuring that your room is filled with pure, wholesome scents.
Commitment to Purity and Sustainability
Each small-batch fragrance and candle demonstrates our dedication to purity and sustainability. We source our captivating scents from natural oils and raw materials, ensuring an authentic and eco-friendly experience. Our Eau de Parfum is masterfully blended with organic sugar cane alcohol, and our candles are made with 100% soy wax for a cleaner, longer-lasting burn.
How to Wear

We use plant-based natural ingredients, which means our scents are sheer and light. To increase the wear of your fragrance we recommend applying fragrance over moisturized skin, we suggest body serum and then applying the fragrance on pulse points (sides of neck and chest) periodically throughout the day. Create your own scent by layering with other fragrances.
Clean Safe Ingredients

No phthalates. No parabens. No formaldehyde. No synthetic ingredients. Vegan. Cruelty-free. Our small batch fragrances and candles are beyond clean and are made from natural oils and raw materials. Our Eau De Parfum is blended with organic sugar cane alcohol and our candles are made with 100% soy wax.
Full Ingredient List

Organic Sugarcane Alcohol, Geraniol Natural (Ex Palmarosa), Rosa Centifolia, Piperonal Natural, Alph-Ionone Natural, Alpha-Methylbenzyl Acetate Natural, Beta-Citronellol Natural, Triethyl Citrate Natural, Citrus Aurantium Leaf Oil, 4-Hydroxy-3-Methoxybenzaldehyde Natural, Cis-3-Hexenol Natural, Cupressus Sempervirons Leaf Oil, Juniperus Mexicana Wood Oil, Aqua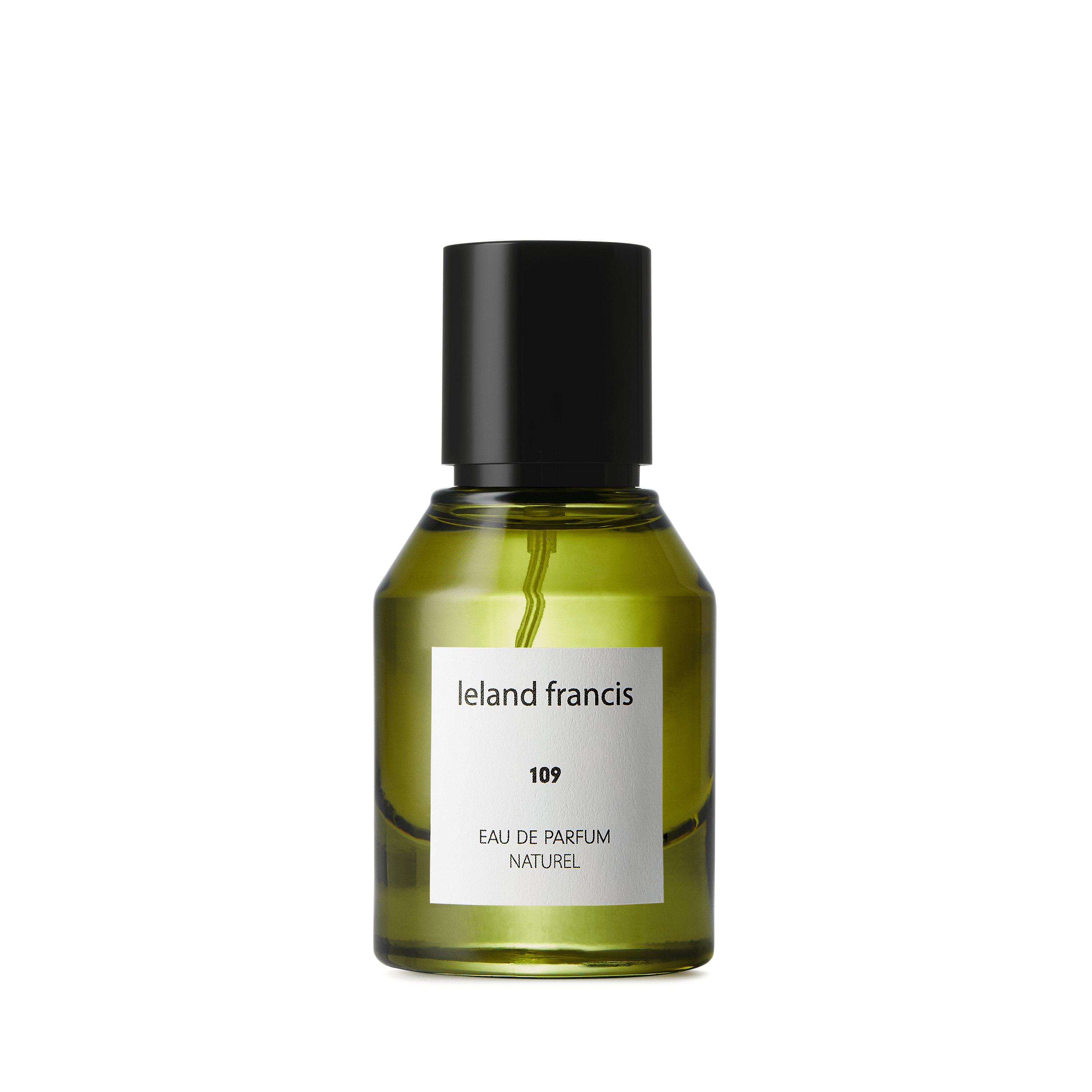 109 - Eau De Parfum
Sale price

$ 115.00
Regular price
Choose options